Wells Fargo Bank
220 NW 1st Ave • Grand Rapids, MN 55744
US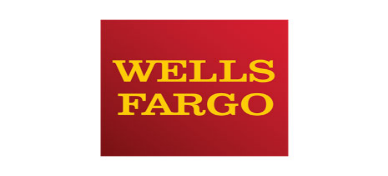 Wells Fargo & Company is an American multinational financial services company headquartered in San Francisco, California, with central offices throughout the United States. It is the world's fourth-largest bank by market capitalization and the fourth largest bank in the US by total assets. Wells Fargo is ranked #26 on the 2018 Fortune 500 rankings of the largest US corporations by total revenue.
Wells Fargo's Vision:
We want to satisfy our customers' financial needs and help them succeed financially.
Well's Fargo's Values:
Five primary values guide every action we take:
What's right for customers. We place customers at the center of everything we do. We want to exceed customer expectations and build relationships that last a lifetime.
People as a competitive advantage. We strive to attract, develop, motivate, and retain the best team members — and collaborate across businesses and functions to serve customers.
Ethics. We're committed to the highest standards of integrity, transparency, and principled performance. We do the right thing, in the right way, and hold ourselves accountable.
Diversity and inclusion. We value and promote diversity and inclusion in all aspects of business and at all levels. Success comes from inviting and incorporating diverse perspectives.
Leadership. We're all called to be leaders. We want everyone to lead themselves, lead the team, and lead the business — in service to customers, communities, team members, and shareholders.
For more information on Wells Fargo, please click here.