Lake Country Power
2810 Elida Dr • Grand Rapids, MN 55744
US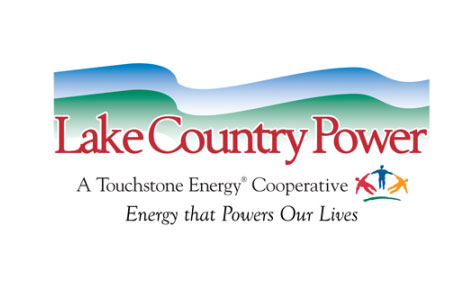 Lake Country Power is a Touchstone Energy® cooperative serving parts of eight counties in northeastern Minnesota. The rural electric cooperative provides services to nearly 43,000 members and has offices located in Cohasset, Kettle River and Mountain Iron.
Lake Country Power was formed in 1997 when three electric cooperatives, Carlton County Coopoerative Power Association, Dairyland Electric Cooperative and Northern Electric Cooperative voted to consolidate.
Lake Country Power delivers safe, reliable electric service; manages member resources wisely; and serves to help its communities prosper.
For more information, please click here.
Lake Country Power Member Services: 1-800-421-9959 #6
Lake Country Power Outages: 1-800-421-9959 #1
Lake Country Power Billing & Service Transfers: #5