Grand Opening of The Forge, A Place Where Ideas Take Shape
Wednesday, August 16, 2023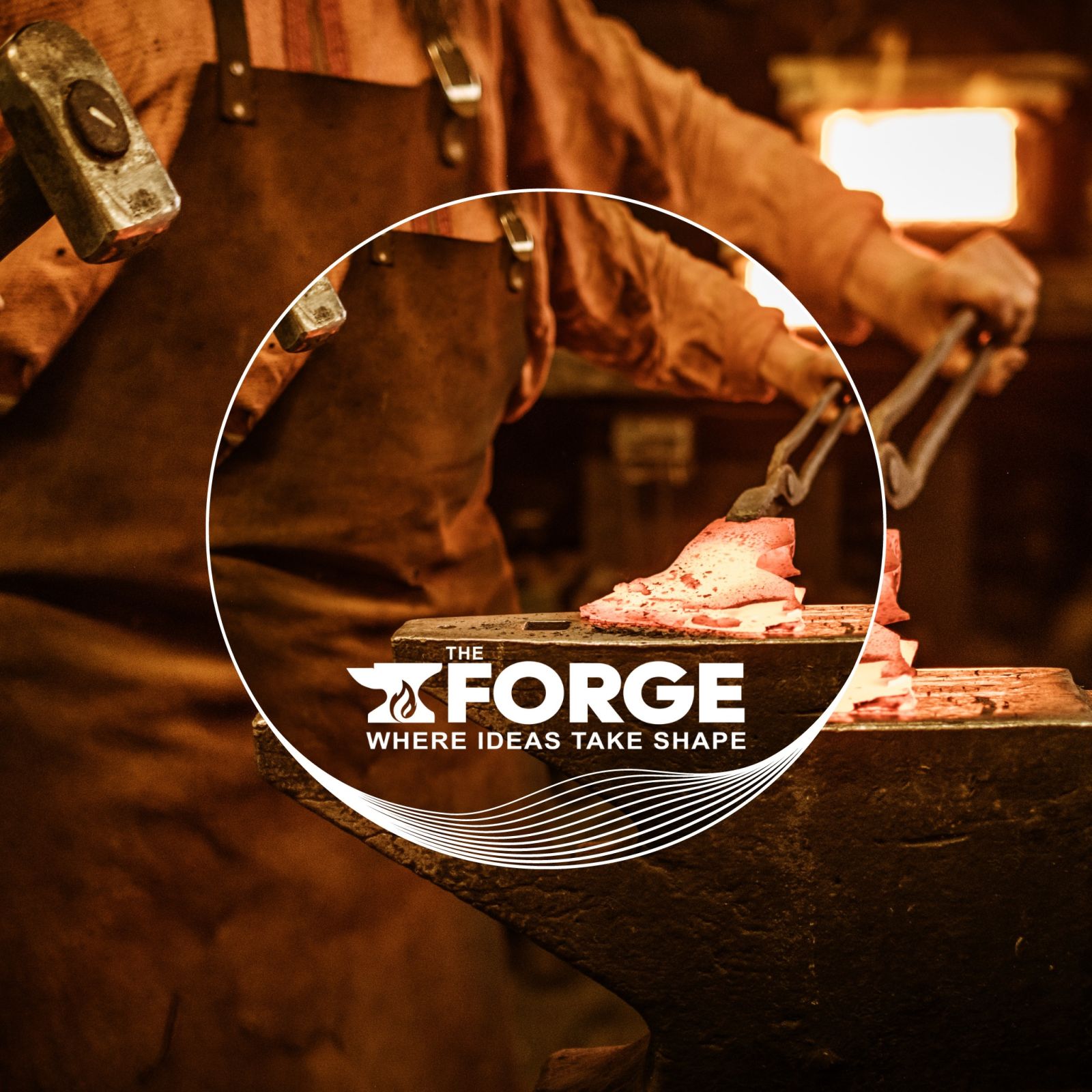 FOR IMMEDIATE RELEASE
Date: August 14, 2023
Contact: Tamara Lowney, President
Email: tlowney@itascadv.org
Phone: (218) 328-2186
Grand Opening of The Forge, A Place Where Ideas Take Shape
Grand Rapids, MN: Itasca Economic Development Corporation (IEDC) is excited to announce the grand opening of The Forge, a collaborative space where elbow grease and innovation can transform ideas into valuable opportunities, right in the heart of Itasca County. Join IEDC and partners on Tuesday, August 15, at 10:00 a.m. for The Forge Grand Opening Ceremony.
"Entrepreneurship truly takes a village and The Forge is the culmination of a strong network of people with big ideas coming together to build something incredible," explained Tamara Lowney, IEDC President. "We are so excited to share this space with Itasca County, and look forward to the innovations and ideas that will be sparked at The Forge."
IEDC has renovated and equipped the 17,000 square foot facility, located in Grand Rapids at 1201 SE 7th Avenue, to create a space where artists, entrepreneurs, students, teachers, and business leaders from all walks of life can come together to learn new skills and advance their careers.
Grand Opening Agenda
The Forge Grand Opening is open to the public and free to attend. IEDC invites aspiring entrepreneurs, students, teachers, and community members to join and meet their staff, area consultants, and The Forge partners who have made this venture possible.
Tuesday, August 15, 2023, at 1201 SE 7th Avenue:
10:00–11:30 a.m.: Guided tours of The Forge by IEDC staff and ex-tern teachers

11:30 a.m.–12:30 p.m.: Lunch and desserts, with speeches from Congressman Pete Stauber, Representative Spencer Igo, and Neela Mollgaard, Executive Director of Small Business Development at Launch MN

12:30–2:30 p.m.: Guided tours
IEDC staff and ex-tern teachers, Matt Sandys and Joe Gabardi, will guide attendees through tours of the facility before and after lunch. The ex-terns have been testing welders and equipment as it has arrived at The Forge and have been an integral part of bringing the space to life.
Lunch will be provided by Pinched Catering, whose owner, Cari Jaeger, turned her love for cooking into deliciously artful meals that leave guests wishing they could have just one more bite. Dragonfly Coffee and Borealis Creamery will provide cookies and ice cream. Dragonfly Coffee is a Grand Rapids coffee shop that empowers local adults with disabilities to explore their interests and strengths through employment in a busy and fun coffee shop environment. The Borealis Creamery worked with IEDC and the local SBDC in 2022 to launch their food truck business and have since become a Grand Rapids fan-favorite. These local businesses have continued to foster deep entrepreneurial roots in Itasca County, and IEDC looks forward to their contributions at the Grand Opening event.
During lunch, Congressman Pete Stauber, Representative Spencer Igo, and Neela Mollgaard, Executive Director of Small Business Development at Launch MN will speak. Grand Rapids' local radio station will also be on-site to cover the event.
What is The Forge?
The Forge cultivates a diverse and tight-knit community within this collaborative space that values respect, exploration, and collaboration. It provides access to the facilities and equipment necessary to bring their ideas to life. The Forge opens the door to opportunity by providing designated spaces with cutting-edge equipment and technology.
The Forge Focus Areas:
Trade and Technical Education

to encourage students' exploration of trade opportunities in Itasca County and support teachers and business leaders who wish to share their craft with others.

Business Incubator Spaces

for entrepreneurs to lease at less than market values, providing opportunities to bring ideas from the back of a napkin to reality. With six 100-square-foot entrepreneurial workstations, and six incubator spaces ranging from 100 square feet to 1,250 square feet, leasees can bring their operations from a corner in their garage to a space that best suits their needs.

Community Artist Space

is available for artists with a paid monthly access pass. This 700-square-foot space assists regional artists in their creative process by providing them room to breathe, plan, and create.

Training Center and Room Rentals

for students to gain real experience in their areas of interest.
With a multitude of floor and power tools, large equipment and manufacturing tools, metalworking and welding equipment, and a variety of art and painting resources, the possibilities for creation and opportunity are endless.
May Mobility is already leasing space at The Forge to bring goMARTI (Minnesota's Autonomous Rural Transit Initiative) to life in Grand Rapids, increasing accessibility and transportation options for residents and visitors in the region.
The Forge's Partner Community
Entrepreneurship takes a village, and IEDC is grateful to the partners who have made The Forge possible. The Forge's partners reflect the strong cross-section of experts in the fields of education, industry, and entrepreneurship.
Minnesota North College provides access and opportunity to higher education across Northern Minnesota. Next Career Pathways supports Itasca County youth in exploring career opportunities in the community and helping them find the career path that's right for them. The Northeast Minnesota Office of Job Training (JET), has helped the Itasca community build and thrive, guiding individuals in their career possibilities. The Forge is also supported by Itasca County, IRRRB, MN Power, e2ip, and Business Energy Retrofit Program.
The Forge was the recipient of several grants, including the MN Targeted Communities Grant, the USDA RISE Grant, the Rural Business Development Grant, and the Arrowhead Intelligent Region Grant.
"We can't thank our partners and funders enough for believing in this concept and helping us bring it to life for Itasca County," said Lowney. "This region is bursting with innovative thinkers, and The Forge will be a place for them to build new futures."
###
About Itasca Economic Development Corporation
Established in 1981 as a non-profit organization, Itasca Economic Development Corporation (IEDC) is dedicated to providing charitable education and research efforts that support and advance the creation and retention of quality jobs by working with the business community and entrepreneurs residing in and around Itasca County. IEDC houses an advisor from the Small Business Development Center, Entrepreneur Fund and APEX and is the Itasca area resource for business development, retention and attraction. Visit the IEDC website at www.itascadv.org or call (218) 326-9411 for more information.